Maple Hill Loves the SPCA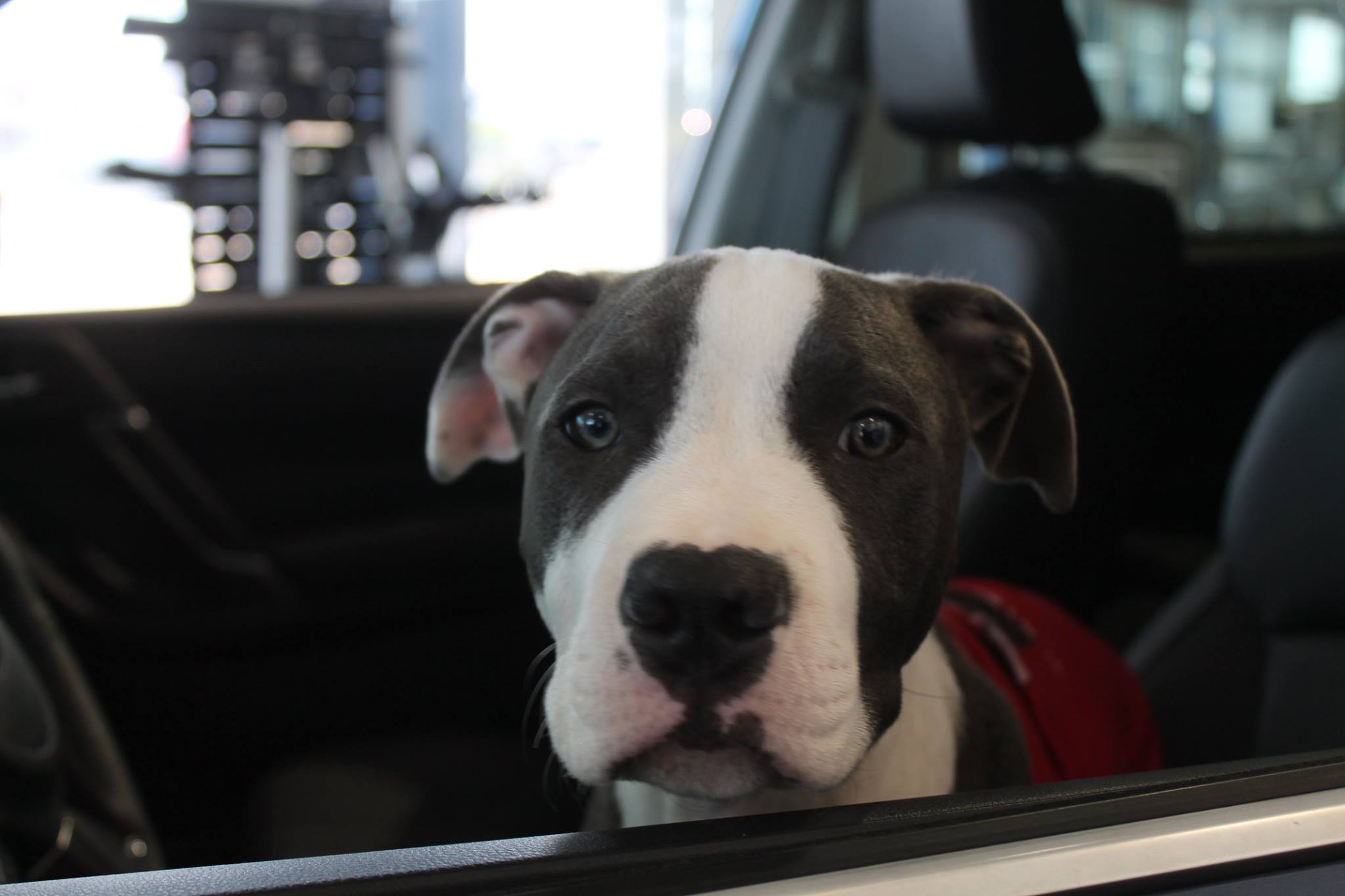 August 20th marked the date of the annual SPCA In the Ruff golf outing presented by Maple Hill Subaru. This year the Kalamazoo Country Club opened their doors and hearts to the event. Our mascot this year was Lazarus, a pitbull mix who reminded us just why we do this event.
Lazarus was a cruelty case the director of the SPCA, Katie Timber, was called for back in June. The mix, only three months old at the time, had his throat slit three times by his owner. Katie rescued him and between the talented surgery and the SPCA's resources, Lazarus was able to make a recovery from those injuries. Just when he started healing though, his weakened immune system left him susceptible to the parvo virus. Once he recovered for the second time, his bill total neared six thousand dollars. Lazarus and other cruelty cases like him reminds us why the golf outing is so important. This outing raises on average $30,000 for SPCA resources and almost $43,000 this year. There is not another SPCA fundraiser all year that brings in this much money for high risk surgeries to daily supplies. To date, we have brought in almost $180,000 over the past six years and we're looking forward to continue growing.
If you're looking to adopt a pet from the SPCA of Southwest Michigan, find their website at http://www.spcaswmich.org or stop in to their Kalamazoo location-- 6955 West KL Avenue Kalamazoo, MI 49009. The SPCA of Southwest Michigan is a non-profit no-kill shelter that has saved over 16,000 pets since opening in 2002 and Maple Hill has proudly partnered with them through the Subaru Love Promise since 2014.
Just an update on Lazarus- His new name is Dexter, and he is adapting well to his new life with his new owner. Diane says that Dexter is bed hog who doesnt always want to get up in the morning, he also loves to play, and wasnt quite certain he was ready to be a "boat" dog. We know his future will be full of lots of love in his new home!