Learn More about the All-New 2018 Volvo XC60
With the 2018 model lineup ahead on the horizon, Volvo has revealed their plans to completely refresh the Volvo XC60 with its upcoming iteration. As the stylistic sibling to the XC90, this newest generation promises a slew of enhancements in terms of performance and cabin comforts. As the local Kalamazoo solution for the latest Volvo vehicles, the showroom here at Maple Hill Auto is sure to be well-stocked with the exciting new 2018 XC60 this fall. For those interested in a new and improved take on the signature and premium quality of a Volvo midsize SUV, this is certain to be a candidate worthy of your interest.
Underneath the hood of this new XC60 lies the choice between a trio of engines, ranging from conventional gas to a potent hybrid option. Starting with the T5 trim level is a 250-horsepower turbocharged powertrain, which is a worthy choice for casual commuters. The available T6 trim fulfills higher performance expectations with a 316-horsepower turbo-and-supercharged engine, offering a well-balanced range of power and handling. Lastly is the impressive T8 and it's 400-horsepower eAWD Twin Engine, which couples top-notch performance with the eco-friendly efficiency of a plug-in hybrid model. Regardless of your choice, the 8-Speed Geartronic™ Automatic Transmission will ensure that you're riding with a competitive fuel economy and smooth ride. You can take further control of your ride's quality with the Drive Mode selector, with the choice between Comfort, Dynamic, Eco, Individual or Off-Road for more specific conditions.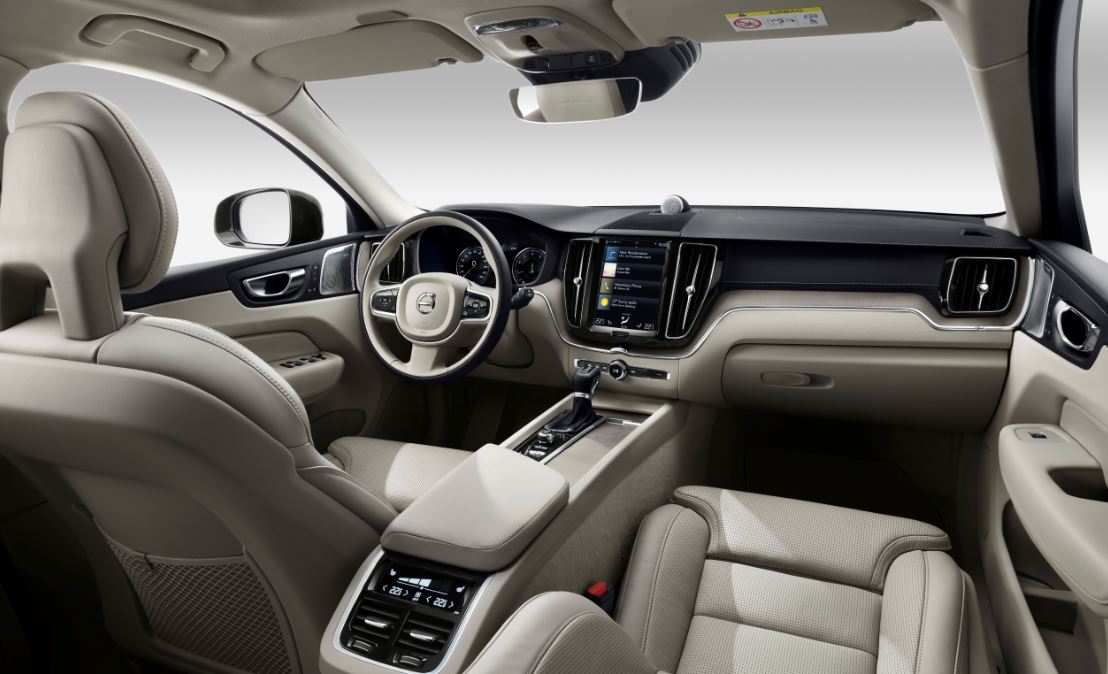 At the core of its design, the XC60 boasts a wider range of sporty elements, such as higher ground clearance, aluminum double wishbone front suspension, and LED headlights with Thor's Hammer Daytime Running Lights and Active High Beams. The cabin space includes the exceptional Sensus infotainment system for user-friendly navigation and entertainment value, made possible by the 330-watt High Performance Audio System and its ten-speaker setup. Along with the vehicle's nimble frame and ride quality, drives can expect a slew of standard safety features, such as Electronic Stability Control, Hill Descent Control and the available Blind Spot Information System and Cross Traffic Alerts. No matter what angle you look at it, this new and improved XC60 aims to please.
With so many different ways to improve the driving lifestyle of our customers, the upcoming 2018 XC60 looks to be more exciting that our staff members expected. If you're interested in learning more about what this model can achieve for you, simply stop into our dealership at 5622 W Main Street to learn more with us today!