Compare the New Subaru Forester to the Toyota RAV4 in Kalamazoo, MI
When deciding on the right SUV for you and your family, there are many factors to consider. Pricing is obviously important with any new vehicle purchase, but in an SUV, you'll want to explore capability, safety, technology and interior space. If you ask us here at our Kalamazoo, MI Subaru dealership serving Battle Creek, Portage, Three Rivers and Plainwell, there are some obvious winners in the SUV segment. The new Subaru Forester is one of a few crossovers we offer, and for family driving, hauling cargo and simply getting around town, it's tough to compete with.

Another popular small SUV is the Toyota RAV4, and it provides some tough competition for the new Forester. But as you'll see, there are several advantages to Subaru's take on this segment. We're comparing the latest version of the new Forester to a similar setup of the RAV4, mostly in their base levels, but we'll note when we're talking about advanced editions of these SUVs. Take a look through these comparisons, then visit us today and we'll be happy to help you out.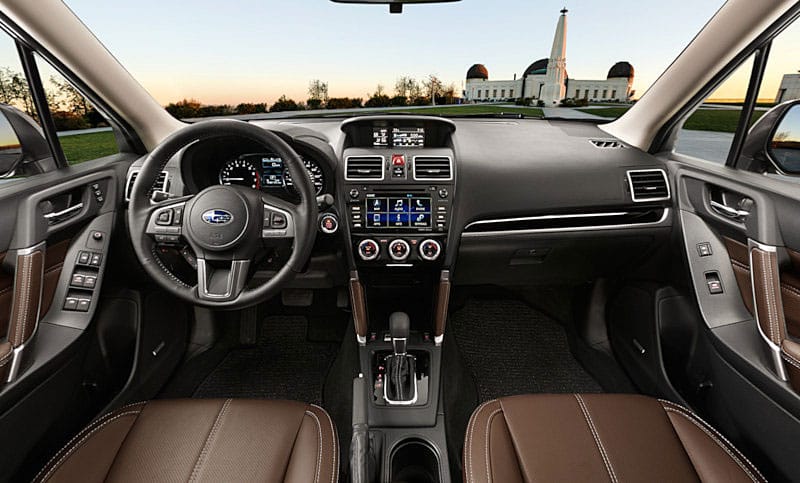 Subaru Forester vs Toyota RAV4 Comparison in Kalamazoo, MI
Starting off with that ever important pricing, the new Forester actually is more affordable than the RAV4 in their respective base packages, which is a considerable advantage considering how much more the Subaru SUV provides you with.
Something the Forester starts off with as a standard feature is the ever-important AWD, which is available for the RAV4, but at an additional cost.
Not only is the cabin of the Forester more spacious and comfortable for cargo and passengers when compared to the RAV4's interior setup, but the Subaru SUV's second row of seats are situated slightly higher, making it easier for rear seat passengers to see ahead, and just simply making it a more comfortable riding experience.
Making the Forester better equipped for versatility and daily commuting as an everyday vehicle, the Subaru SUV is more efficient than the RAV4 when looking at the base level four-cylinder engine setups.

>>> Browse Subaru Forester Inventory